Bike Across Italy in May to Experience Festa dei Ceri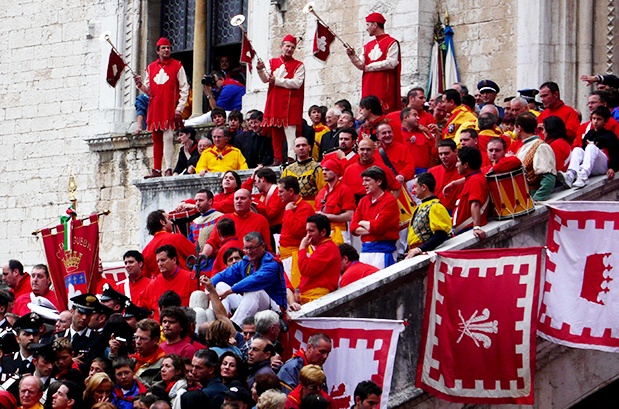 Our Bike Across Italy bike tour stops in the most incredible villages, including Gubbio, where every spring they celebrate the lively, colorful Festa dei Ceri.

---
Well, the real story behind the Festival of the Ceri is that it's one of the most ancient folklorist festivals you will find in Italy and it reveals both religious and pagan origins; a pagan festival in honor of Ceres, Goddess of the Harvest, Glory of Communities, Renaissance Power. Others speculate that in 1154, these were celebrations after the victory of Gubbio against 11 allied cities. The most likely story is that of the Eugubini themselves, named after Ubaldo Badassini, Bishop of Gubbio in the 12th century, felt inspired to celebrate. Beloved by his people, Ubaldo died on May 16, 1160 and the locals responded with a pilgrimage including illuminated candles. Since that year, the procession del transito (movement) has been organized on the eve of Ubaldo's death, with the offering of votive candles. Which of these legends is true? We may never know.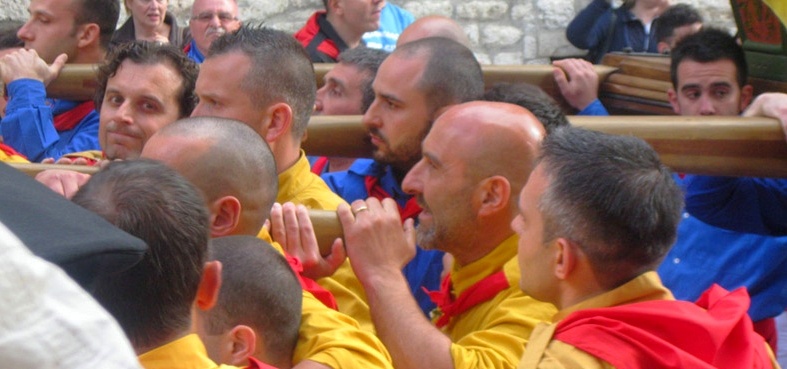 photo:  Anne Robichaud
What's notable is that on May 15, the eve of the day of mourning, the people of Gubbio take part in a great mystical procession carrying huge candles all around the town and up to the top of Mount Ingino (where, since 1194, the body of Saint Ubaldo lies in the church that bears his name). This is an event not to be missed!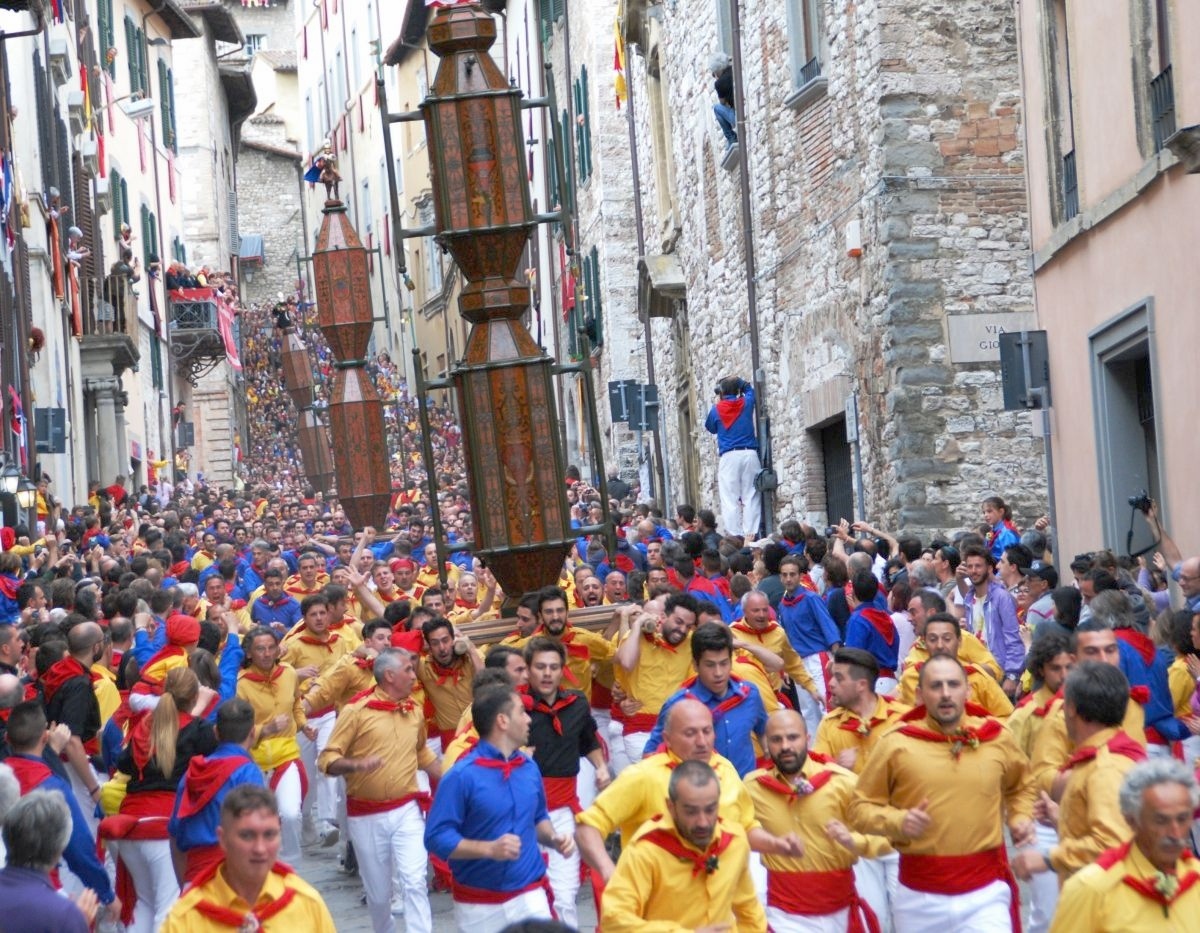 To experience this unique festival firsthand, join our Bike Across Italy trip this May. Or, if you can't make the May departure, simply join us on this spectacular 11-day coast-to-coast bike tour across the fabled heartland of Italy—through the lush, sweeping countryside and charming medieval villages—in June, July, August, September, and October.
Add Exclusive Travel Offers and Stories to Your Inbox